About us
If you want to have authentic Thai food, Thai I M is the place to go. We are located in Parramatta, and we serve a good variety of delicious Thai cuisine including Thai Satay, Crispy Soft Shell Crab, Thai Fish Cake, Tom Yum Goong, Green Papaya Salad, Thai Duck Salad, and Thai I M Coconut Prawns. Try Pad Thai Noodles, and you'll come back for more. We use only high quality and fresh ingredients to bring you exceptional Thai dishes at great prices. Come check us out at Thai I M Cuisine.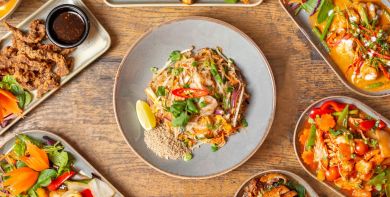 Reviews
Tracey
"We have eaten many times from this restaurant. We always enjoy the food. It is fresh and delicious."
9/01/2020
Christina
"Amazing food! We order the crispy basil fish every time and it's delish!"
27/12/2019